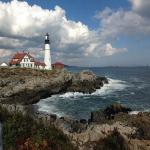 For individuals and companies looking to cash in on the Royal Wedding taking place on April 29th, 2011, now is the time to start thinking. As Stephen Church, the fifth generation managing director of Church's China advises, collectors should look for memorabilia that is produced in limited quantities.
Royal Wedding Memorabilia
Investors can certainly do well with memorabilia from William and Kate's wedding. A company like the 152 year old Church's China is featuring over 80 pieces of Royal Wedding Memorabilia from its online sales division The U.K. Gift Company. One piece that he predicts will become quite valuable is the Royal Worcester's Lion's Head Vase. Only 250 of these are being produced by England's leading ceramicist, William Edwards. Each vase will feature a specially-commissioned portrait of Prince William and Catherine Middleton.
Quality Matters
Obviously, memorabilia experts emphasize that the quality of the piece does matter. Makers such as the Royal Collection, Halcyon Days and Royal Worcester have products of superior craftsmanship and quality. Potential collectors should consider the number of items being produced of the specific memorabilia, the company producing the product, and the details on the product itself.
The Royal Wedding will certainly be making a splash throughout the world, and there's no reason that savvy investors can't make a similar splash financially from this most important affair.